---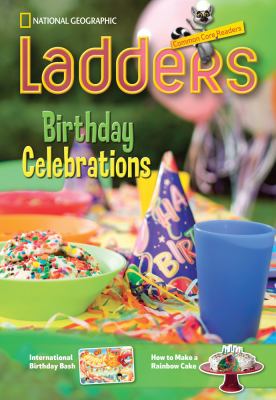 Book
Birthday celebrations, Lexile 450L
Copies
1 Total copies,
1
Copies are in
,
0
Copies are out
.
This book includes a social studies article titled "International Birthday Bash" and a how-to article titled "How to Make a Rainbow Cake". These are different genres linked together by the topic of birthday celebrations.
Title
Birthday celebrations, Lexile 450L
Published
National Geographic, 2013.
Target Audience
HS (gr. 10-12)
Int (gr. 4-6)
JH (gr. 7-9)
Pri (gr. K-3)